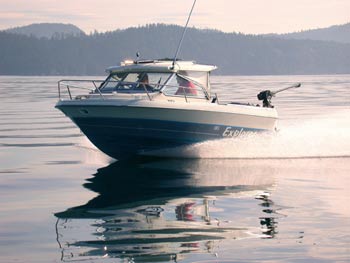 Enjoy year round salmon fishing or scenic tours.
Will pick up anywhere in the southern Gulf Islands.
Fishing and Sightseeing at it's best! See the Islands from the waterside perspective. Experience a new look at the Gulf Islands, Mike will take you to his favorite places. He's been fishing & boating these waters since he was a child.
A special part of each trip is a stop to feed the eagles. Maybe watch the deer browse the shoreline while trolling for salmon in the early morning. Or maybe we'll happen upon some killer whales while we're out on the water!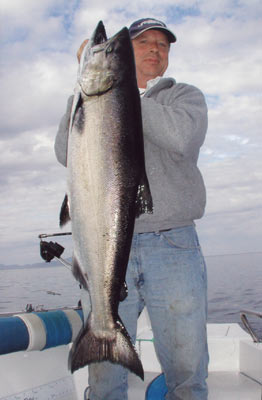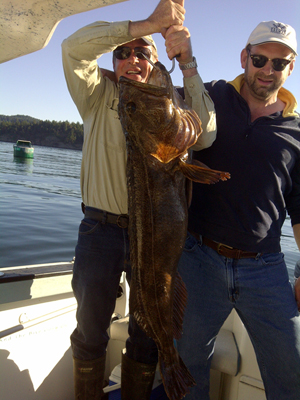 Charters to the more "fishy" waters such as Port Renfrew on the outside of Vancouver Island can be arranged. How many days would you like to fish there? Perhaps you'd like to stay overnight - let us look after the arrangements. Book your Charter early!
We invite you to come enjoy the sights & sounds of a Gulf Island fishing adventure with Silver Spoon Charters! Your Captain, Mike Lane is a fully insured operator with years of experience on the water. Mike has been fishing all his life and has picked up "a thing or two" from some of the best fishermen out there. Mike knows the tides & it's affects on the fish behavior to ensure your success. Come experience the adrenaline of reeling in a big one!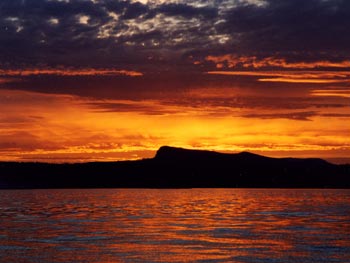 See the sunrise or see the sunset. Maybe a picnic on some secluded beach is to your liking. Mike can pick you up at any dock nearest where you are staying or launch from Ruckle Park for a unique experience.
For More information Call 250-653-4071.
Go to the Department of Fisheries link to get an online fishing license for salt water fishing DFO - Licenses.